Upcoming dates for the diary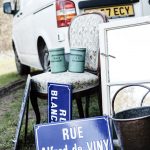 We will once again be at the Decorative Living Fair in Eridge. This beautiful quality fair is set in gorgeous grounds and offers quality vintage goods.  Also has a lovely food tent and a beer tent for the chaps!   Dates are 12/13 May 2017.
New event at Knepp Castle on 3/4 June.  Vintage Fair and Classic Cars.  A wonderful combination in a fabulous location.  Come and see us.
23/24 June we will be back at Cowdrey Park for another fantastic event